Welcome to Warwick Valley Chiropractors, located at 214 Ronald Reagan Boulevard, in Warwick, New York. We understand that choosing a heath care provider is a big decision, and we want to make your first visit to our office comfortable and stress-free.
It is our mission to remove interference from your nervous system with chiropractic spinal adjustments and to maximize your health potential with nutrition, natural strategies, and lifestyle support; thus, adding years to your life and life to your years.
Our Warwick chiropractor Dr. Nell, as she is referred to by her patients, has been a chiropractic physician since 1985. When taking care of her patients, she uses the "whole person" approach. By combining the very best chiropractic techniques and cutting-edge lifestyle counseling, she helps patients achieve their highest health potential.
Our office is located in the beautiful village of Warwick, New York, on Ronald Reagan Boulevard, Warwick's "medical quarter-mile". The office is in King's Plaza, a building shared by several physicians, across from Crystal Run Healthcare. While practicing in Warwick for over thirty years, we have attracted the type of patients who are looking not only for pain relief, but wish to be empowered with knowledge to create total health and wellbeing. What sets us apart from others is that we use the very best hands-on techniques, as well as provide the most cutting-edge lifestyle counseling for a host of conditions like diabetes, weight management, autoimmune diseases and food allergies. Patients may initially seek help for whiplash, back injuries, sports injuries or stress-related conditions, like headaches or painful arthritic joints. However, when we also introduce healthy lifestyle and wellness strategies, many patients change their way of living, with exciting outcomes. We see wonders happen when patients adopt exercise, a healthy diet, and wellness care.
HOW TO FIND A CHIROPRACTOR IN Warwick
This guide will help you find the best chiropractic clinic in Warwick for you. When most people in Warwick decide they need a chiropractor, they end up doing a search and just picking someone at the top.
Being at the top of Google for the chiropractic search does not necessarily mean they are the best chiropractor for you. Follow the steps below to make sure you are picking the right chiropractor for you.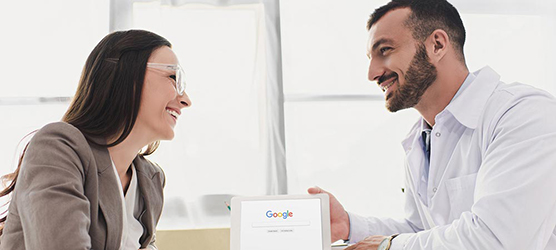 Time Needed: 5 minutes
Total Cost: USD 0.00
4 EASY STEPS TO FINDING A CHIROPRACTOR IN Warwick
Step 1: Open up a Google search
You will want to type one of the following in the search bar:
Chiropractor Warwick
Chiropractor 10990
Chiropractor near me
Best chiropractor in Warwick

Step 2: Review Their Website
The best chiropractors in Warwick put as much care into their website as they do into the rest of their office. By reviewing their website you will get a good feel for the doctor and if they are right for you.

Step 3: Check Out Their Reviews
Check out the Google Business Page of a chiropractic clinic you are thinking about visiting. It is easy for someone to say they are great, it's a different story to get other people to say great things about you.

Step 4: Give The Office A Call
Now that you have a basic understanding of what the office is about. Give them a call to make sure they fit the message that their website and GMB have been sending. You will know in a few minutes whether the office is the right one for you.